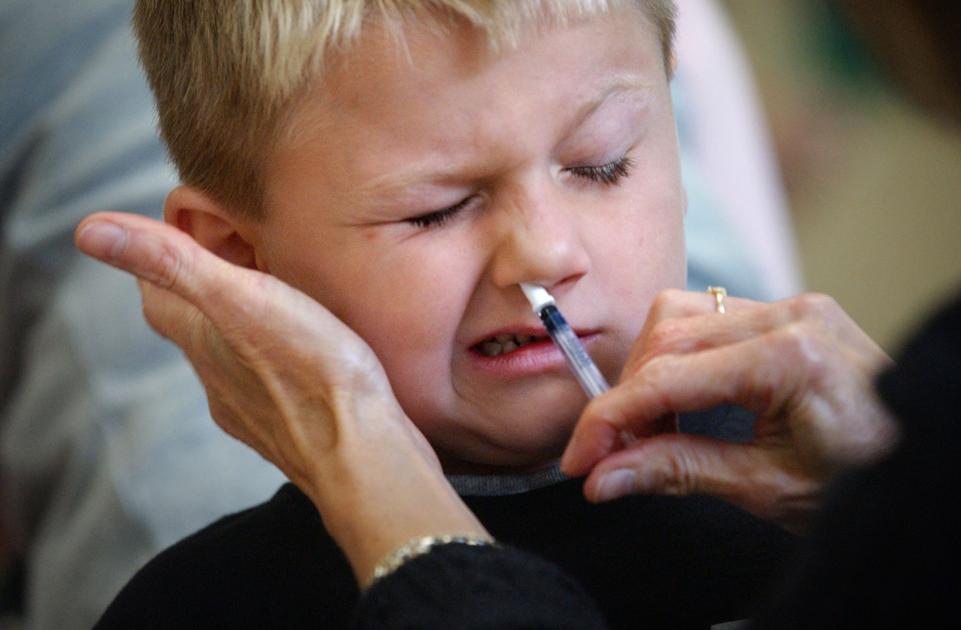 Flu season is back, and public health officials are urging people to get vaccinated as the first cases appear in hospitals across Colorado.
Seventeen people across the state — including two in El Paso County — have been hospitalized due to influenza so far this flu season, which began late last month. It's a typical beginning to an annual scourge that leaves thousands hospitalized every fall, winter and spring in Colorado, and kills tens of thousands of people across the nation.
With flu season here, public health officials say everyone ages six months and older should try to get immunized as soon as possible to give themselves the best shot at avoiding the disease into spring 2020.
"Any time is better than not getting it (the flu shot). But the earlier the better, and we like to say ideally by the end of October," said Dr. Alexis Burakoff, medical epidemiologist with the Colorado Department of Public Health and Environment. "Even healthy people can have serious outcomes from influenza, so I would urge everybody to think about it for protecting themselves, as well as their community."
Last year, three children died and 3,832 people were hospitalized for influenza across the state, according to Colorado's health department.
It was the highest number of child deaths in nearly five years, and the second-highest number of hospitalizations in Colorado since they were first tracked by state officials more than 15 years ago.
It came on the heels of Colorado's worst flu season on record. During the 2017-18 season, 4,650 people were hospitalized for the flu in Colorado. Nationally, the Centers for Disease Control and Prevention estimated that 79,000 people across the nation died that season from the disease.
Each year, the CDC estimates that 24,000 people nationally die from influenza, according to the Associated Press. Colorado officials do not track adult deaths.
In Colorado, last season saw two strains of the flu peak at different times of the season — a somewhat rare occurrence that helped push hospitalizations higher than normal.
One type of influenza, which was associated with the 2009 pandemic, peaked at the end of December 2018. The other type — which is typically associated with higher rates of hospitalizations — peaked in early March.
Infants less than six months old and people ages 65 and older were hardest hit, the state health department said.
There's little telling how virulent this season could be, nor how effective this year's vaccine will be.
A particularly difficult flu season in Australia may harbor some clues — offering an ominous sign as the Northern Hemisphere dips into winter, said Kristi Durbin, program manager for immunizations and travel at El Paso County Public Health.
The best way to protect against that is by getting the vaccine, she said. Doing so not only helps the person getting the shot, but it also helps protect people whose immune systems are compromised, as well as infants who are too young to get immunized.
El Paso County hosts a walk-in flu clinic from 8 a.m. to 2 p.m. every Tuesday. Most forms of insurance are accepted, and resources exist for people who are uninsured, Durbin said.
"Many people think the flu is just like the common cold," Durbin said. "But the true flu is a severe respiratory disease that can have severe complications, like pneumonia, inflammation of your heart, bronchitis, or even death.
"So you're not like invincible, just because you're young. We want you to make sure you're protected."