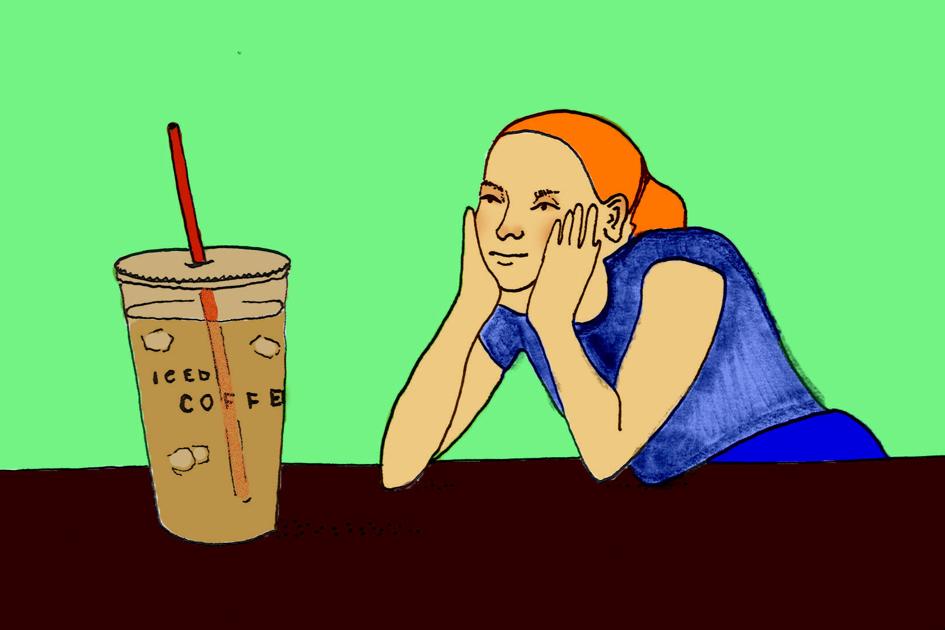 Jen McNally, Educational Service Unit 5 mental health program coordinator and psychotherapist, will speak at the When Coffee Isn't Enough: Strategies for Self-Care and Empowerment event on Tuesday, Oct. 29.
The event will be held from 6-8 p.m. in the Nebraska Union Auditorium. University of Nebraska-Lincoln Teachers Scholars Academy will host the event, and McNally will teach 10 strategies for mental health and self-care in the classroom.
"[During the event] we really look at neuroplasticity and how you train your brain to develop different neural pathways to really take care of yourself mentally," McNally said.
According to Braden Foreman, the UNL Teachers Scholars Academy coordinator, McNally will share strategies to help future educators take care of themselves while in college and once they are in the workforce.
"If we can get educators to do interventions within the classroom and call them social emotional learning techniques and interventions, that's a win-win," McNally said. "It means that both educators and kids are getting those strategies, and that's really important."
McNally said she has a strong respect for educators, so she is passionate about being sure that they have the tools necessary to care for themselves and their students.
"I've really dedicated a lot of my time to developing interventions that I've used, probably over the last 18 years, with students in schools and educators in the school system," she said.
Although the event is categorized as a public lecture, McNally said it is not purely lecture style.
"It's really interactive," she said. "You're really going to engage and be active with the strategies you learn, which is really valuable."
McNally said she got involved with Foreman and the Teachers Scholars Academy because UNL has been researching the mental health model she started at ESU 5.
"We thought it'd be really valuable for the students at UNL who are on the educational track to have those interventions of self-care that I'm presenting on nationally before they enter the classroom," she said.
Foreman said he looks forward to seeing how McNally and the Teachers Scholars Academy can help future educators understand what discussing mental health looks like in the classroom, how to address mental health with students and when to check in with one's own mental health.
"I think it's developing really resilient teachers for the future," he said.
McNally said the 10 strategies she will introduce at the event don't cost anything and are not within a certain curriculum.
"My skills I know have been effective, and the teachers are using them," she said. "We've had some great outcomes."
Additionally, McNally said she will stress that self-care involves both the mind and the body.
"I think [attendees] will take away a better understanding of how powerful it is to care for yourself," she said. "It's not just your physical well-being."
McNally, who has been doing this work for 18 years, said she has received a lot of positive feedback from educators. She said school districts have reported that healthy kids are healthy learners, they've seen kids being kinder and more engaged in lessons and teachers showing up to work excited.
"I think the biggest rewards and goals I have for this presentation … [are] having educators come back and say they feel really engaged as teachers," she said. "They feel a new type of inspiration and motivation, and I think that's where this is valuable."
McNally said she loves presenting to educators because no matter how things go, they always find something positive to say. Also, presenting to educators allows her to give back to those who inspire her.
"Every time, after about two hours of presenting, I am mentally drained," she said. "Educators do what I do for two hours, all day long. Every day they show up and give the best of them."
McNally said influencing just one of these teachers can make a huge difference.
"My main goal is to get just one educator to implement one out of the 10 strategies," McNally said. "Because one teacher influences countless kids and countless colleges."
Although the event is mainly geared toward educators and future educators, McNally said anyone who is interested in mental health wellness or wellness in general should come.
"All of us have mental health," she said. "We all have good days and bad days, and it's important to have those strategies to really take care of yourself mentally."