ISIS leader Abu Bakr al-Baghdadi once reigned over a realm the size of Britain.
Now, five years after he announced the caliphate's creation from the pulpit of the al-Nuri mosque in the Iraqi city of Mosul, that realm has all but disappeared. In March, Kurdish forces captured the group's last pocked of control in eastern Syria.
At the group's height, 7.7 million people were estimated to live under ISIS rule, according to Operation Inherent Resolve (CJTF-OIR), the official name for the coalition fighting ISIS. Many of those people paid taxes, fees and fines to ISIS, which made up a large portion of the group's income.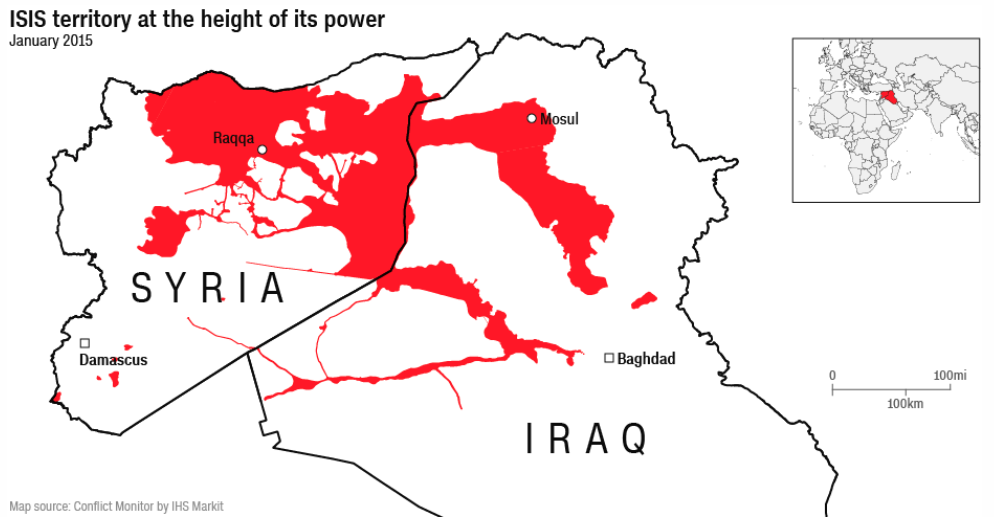 In the years since, the group's annual revenue more than halved: from up to $1.9 billion in 2014 to a maximum of $870 million in 2016, according to a recent report by the International Centre for the Study of Radicalisation and Political Violence (ICSR) at King's College London.
Despite the loss of territory, and funds, the Pentagon's Inspector General estimated in August that ISIS still had between 14,000 and 18,000 fighters across Iraq and Syria.
Altogether, at least 41,490 international citizens traveled to Syria and Iraq to join ISIS, according to ICSR. And foreign fighters continued to arrive, undeterred — the coalition recently estimated that about 50 were arriving each month.
Lina Khatib, the head of the Middle East and North Africa programme at Chatham House, a UK-based think tank for international affairs, told CNN in March that ISIS will revert to its insurgent roots as it moves underground, using the territorial loss as a call to arms among its network of supporters.
"The group itself has not been eradicated," Khatib told CNN. "The ideology of ISIS is still very much at large."