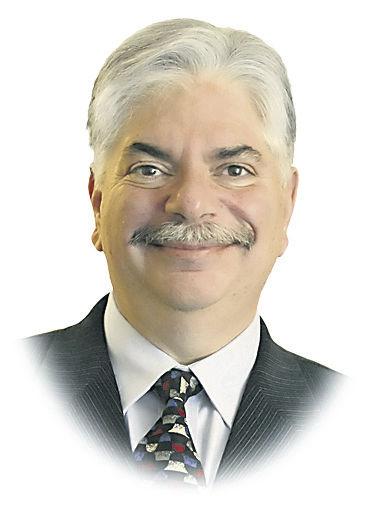 One of my clients came for their annual review with a letter regarding her Healthy Michigan Plan for 2020. The letter explained that she was exempt from the new Michigan Medicaid work requirements imposed on those age 19-62, and her health care would not be affected.
She was a little surprised that she had received a letter, since she was disabled and considered dual eligible, which means she qualified for both Medicare and Medicaid. I explained that the Michigan Legislators passed a law that anyone who is 19-62 years old and covered by the Healthy Michigan Plan will be required to report work or activities unless they are exempt — like she was — starting in January 2020.
I did a little digging and found out that there are three letters going out in September and October. The first informed beneficiaries that they did not meet the exempt status and would be expected to perform 80 hours of work or activities during a calendar month. The second was to those who were covered by Healthy Michigan Plans and based on MDHHS records were exempt. The third, like that sent to my client, were to those over 62 and not required to participate.
For those who received the first letter, here is a list of activities or work that will qualify: Having a job or income; Being a student; Looking for a job; Volunteering (this activity can only be used for three months each year); Doing job training; Participating in a tribal employment program; Participating in rehab (substance abuse); Doing vocational training and Doing an internship.
To be given an exemption, you will need to meet one of the following: be pregnant; medically frail; main caretaker for a family member under age 6; full-time student; under age 21 and were in Michigan foster care; in prison or jail in last six months; getting State of Michigan unemployment benefits; getting temporary or permanent disability payments; doctor approved medical condition that limits work; care for a dependent with a disability; caring for a person who cannot make decisions for themselves; and if you don't meet any of the above you can appeal and cite "good cause" and get a review.
To claim an exemption, you need to fill out the MDHHS Exemption form MSA-1905 by Jan. 31, 2020. If the letter you receive in October is numbered either B19-37 or B19-43, you've been identified by MDHHS as exempt and will be excluded from the reporting requirements.
Since we are talking about Healthy Michigan plans, I want to let those of you know about a new plan available as of Jan. 1, 2020, for those ages 21 and older who are dual eligible (have both Medicare and Medicaid). One of Michigan's leading health plans has introduced a special needs policy (D-SNP) that will allow those currently receiving coverage through the Medicaid system to expand their ability to find doctors that will take them as patients, and expand the benefits that they receive within their plan. It is the only D-SNP that is available in all 68 counties in the lower peninsula.
There are 2.5 million Michiganders receiving Medicaid benefits.
Many struggle finding a doctor who is willing to take on Medicaid patients. Many struggle with the stigma of having Medicaid in the first place.
What this plan does is eliminate all those obstacles. It provides individuals with the same health card that thousands of people carry — without the hint of Medicaid's presence. It expands their network of hospitals, physicians and facilities to virtually every one in Michigan instead of being limited by their HM Medicaid plan. If you or anyone you know could benefit from this new plan, contact me for information.
There will be two more Medicare 2020 seminars on November 6th at the Traverse City Senior Center.
The morning session will be at 10 a.m., the afternoon at 4 p.m. If you haven't done your review yet, here's a chance to hear the 2020 info before the end of the annual enrollment period.